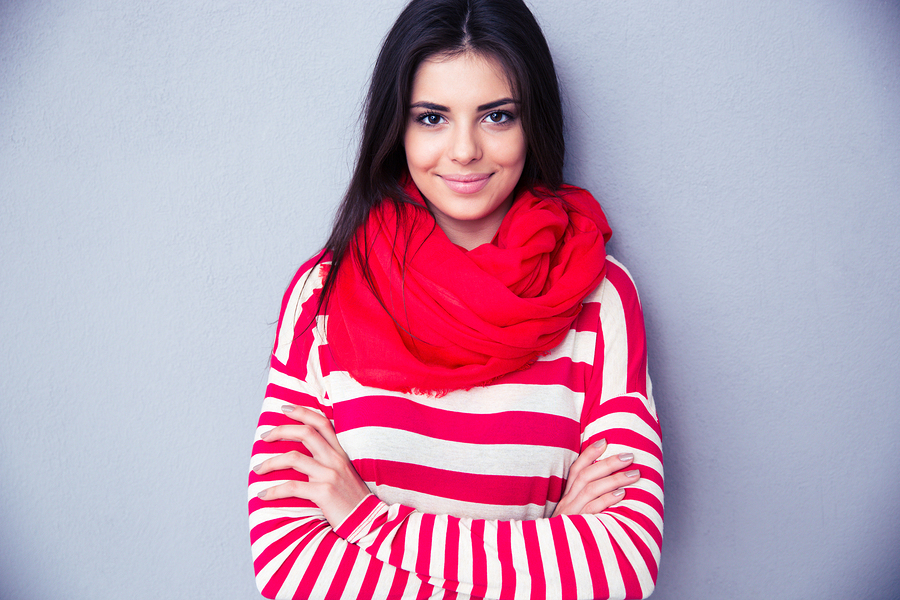 In some places around the world, women like to wear bright, bold colors.
Just when you think you've mastered the latest clothing styles, an overseas excursion can make you wonder if you'll stand out like a sore thumb while walking the streets of a city very different from yours. Here are some fashion trends seen around the world that you can co-opt for a look with flair, even if your feet are staying firmly planted in your own hometown.
Amsterdam, Netherlands: Snug and warm
Thick leggings and tights are worn under dresses, skirts, and even shorts to keep out the cold. Flat boots and zip-up hoodies or blazers complete the look.
Beirut, Lebanon: Bold and bright
Dresses and caftans are paired with big scarves in bold bright colors. Other accessories are bangles, glittery clutches and neon satchels.
Berlin, Germany: Casual and comfortable
Denim jeans are worn with flowing blouses in white or citrus tones, with a lightweight blazer or jacket to fight the breezes common to the area.
Buenos Aires, Argentina: Feminine warm-weather wear
Dresses or skirts are coupled with slingback shoes, sandals or espadrilles. Baggy clothing is frowned upon for Argentinian women.
Cairo, Egypt: Conservative and modest
Long skirts and long-sleeved tops with sensible shoes that keep out sand are preferred by Egyptian women. Some women also wear loose trousers of linen or cotton.
Copenhagen, Denmark: Effortlessly chic but simple
Oversized t-shirts with skinny jeans are a common pairing. For summertime, women often wear feminine dresses with menswear-inspired shoes. For winter, a chic jacket or coat is an essential.
Florence, Italy: Casual yet elegant
Tailored cuts and textured tops are a common sight in Florence. Religious monuments don't allow bare shoulders, so a scarf may be a good addition to any ensemble. For shoes, women wear heels, gladiator sandals, or street sneakers.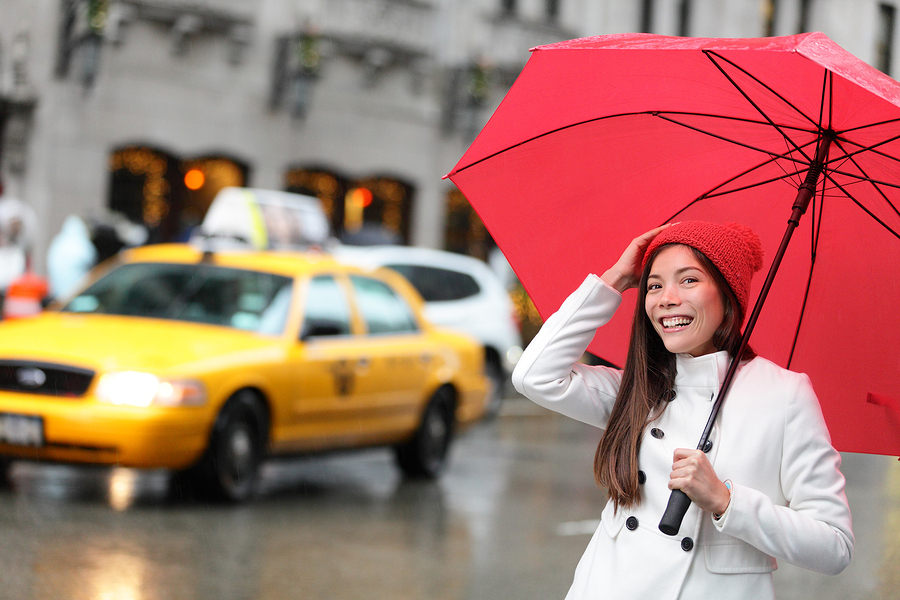 Umbrellas are stylish fashion accessories in countries where it rains a lot.
Hong Kong, China: Functional but not revealing
Most women in Hong Kong carry a retractable umbrella to combat fall and winter rains as well as summer sun. Sneakers and jeans are standard, with flip-flops and shorts in summertime. Women wear high necklines and avoid baring their shoulders, but may wear short skirts.
London, England: Relaxed yet stylish
High boots and black pieces can go with dresses or jeans in bright colors or pastels, even patterned styles. A trench coat will provide warmth in winter and protection from rain in other seasons.
Stockholm, Sweden: Classy minimalism
Crisp, clean shirts and pants are worn with flat boots or shoes, depending on the season, since residents of Stockholm do a lot of walking. Simple scarves help provide warmth in winter.

Tokyo, Japan: Bold and contemporary
Harajuku bright and bold colors with Converse sneakers or espadrilles take a page from Japanese anime for casual wear, but business wear is sharp skirts and neat, fitted blouses with heels.
Zurich, Switzerland: Clean and sophisticated
Dark colors like black, grey or brown are the usual choices here, with tailored, simple looks including tweed coats or trenches. Accessories are kept to a minimum to maintain the simple trend.
So many fashion trends, so little time! Pick a trend that matches your mood and maybe you can experience a taste of a different culture from a far-off place, whether you actually go there or not.
Learn more interesting world facts and about global communication in our blog: