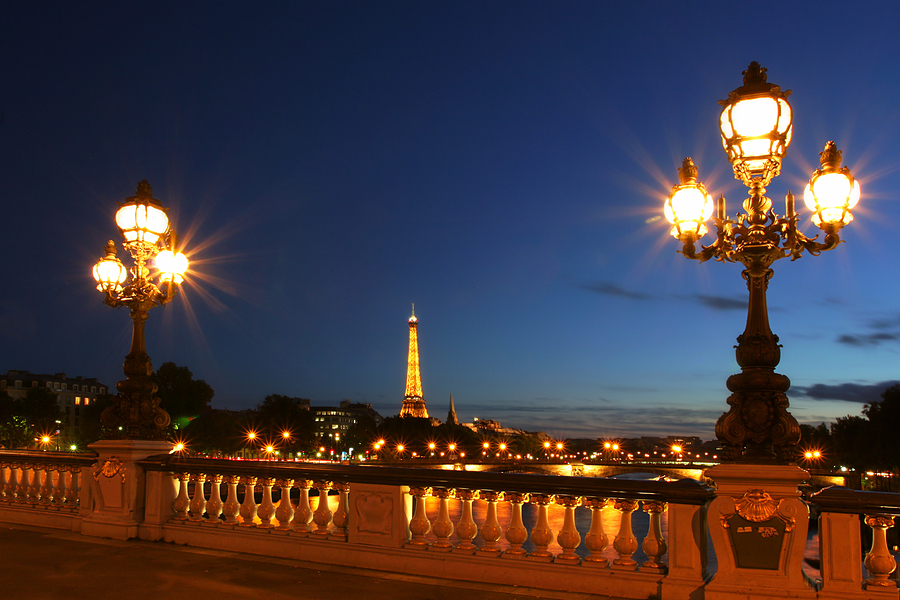 Paris, the "City of Love," is a popular destination for honeymooners.
A honeymoon is a once in a lifetime trip taken to launch the newlyweds' life together. Here are some of the top honeymoon spots around the world and why you may want to go there.
1. Paris, France
The romance capital of the world is famous for its sights, including the Eiffel Tower and the Champs d'Elysees, and its intimate cafes, along with the world-famous Louvre Museum. Some Parisians may speak English, but they definitely look down on visitors who can't speak the native French language while they are in Paris.
2. Rome, Italy
Historic sites including the Coliseum and the Trevi Fountain beckon visitors to Rome, where they can also enjoy open-air markets and fresh-made gelato sold on the streets. If enjoying authentic Italian cuisine served by native-speaking waiters doesn't bring out your romantic side, nothing will. Italian is the main language here.
3. St. Bart's in the Caribbean
Between the azure blue water and 22 white sand beaches, newlyweds can spend their days sunbathing and their nights with French cuisine, wine, and celebrity-spotting. English, French and Creole are all spoken here.
4. Sonoma, California
For wine-lovers, Sonoma is one of the premier honeymoon destinations. Weather is mild year-round and offers coastal areas for beach days and wooded inlands for hiking and vineyard tours. Any number of bed and breakfasts, as well as resorts and spas, give lots of options for everyone's preferences. English will be the spoken language here.
5. Fiji
Snorkeling together around Fiji's coral reefs and warm lagoons is only part of Fiji's charm. You can also stay in a thatched-roof bungalow, see ancient sites, and walk nature trails with spectacular views of the Mamanuca Islands. English, Fijian and Hindi are all official languages of Fiji.
6. Kyoto, Japan
Offering a more languid experience than the frenetic capital Tokyo, honeymooners can meditate at one of the hundreds of shrines and temples or take a walk through traditional Japanese gardens known for their peacefulness. In spring, the cherry blossom trees make for a beautiful scene. Japanese is the language here.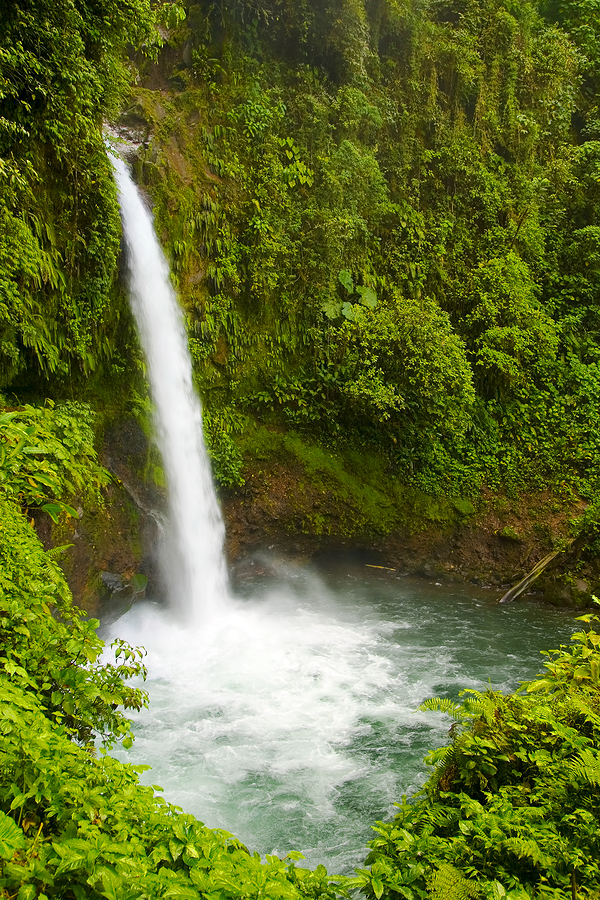 Waterfall in Costa Rica.
7. Costa Rica
Offering both lush forests and tropical beaches along the Pacific Coast, Costa Rica appeals to nature lovers the world over. National Parks and even the Arenal Volcano will keep visitors in awe of the beauty that can be found here. The language of Costa Rica is Spanish.
8. Maui, Hawaii
Hawaii's second-largest island offers tropical beaches for surfing, whale-watching, and cruises. Other sight-seeing includes everything from volcanos to rain forests. English and Hawaiian are the official languages of Maui, but not many people speak Hawaiian anymore.
Learn more interesting world facts and about global communication in our blog: